Bright Bits is excited to announce that anonymous polls in Bright Poll are a little brighter with emoji vote stamps.
When you're creating a poll and select "Hide voter names" (Bright Poll Premium required), you can choose the emoji to display by clicking on the checkmark.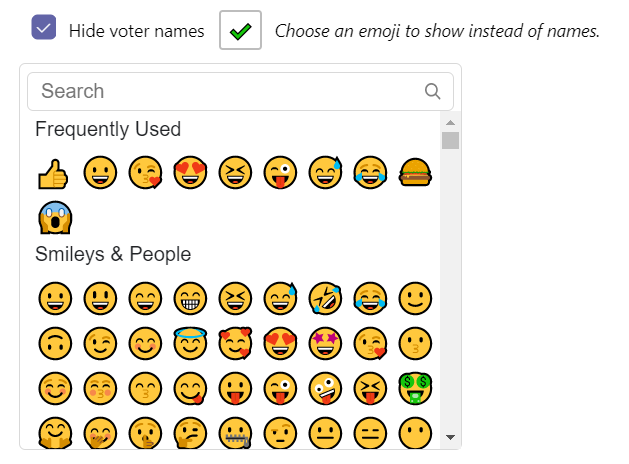 When voters respond to the poll, their votes will be signified by an emoji stamp, adding a bit of flavor to the poll.